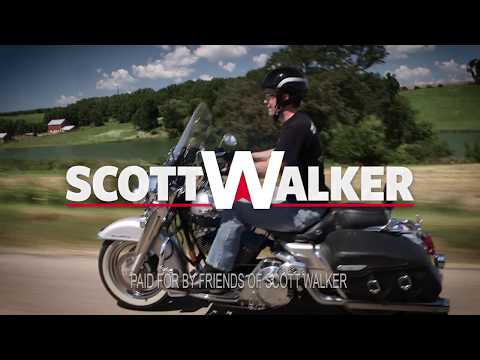 MADISON, Wis. (AP) — Gov. Scott Walker rides a Harley-Davidson motorcycle and jogs in a red Wisconsin T-shirt on a new campaign video touting his record ahead of his run for re-election.
Walker released the minute-long video online Wednesday, a precursor to the official launch of his re-election campaign expected in early November.
The video features Walker talking about his record in his past seven years as governor, and also references this summer's news that Foxconn Technology Group plans to build a factory that could employ thousands in the state.
The video ends with a shot of Walker riding his Harley down the road and asking the viewer, "Are you with me?"
Eight Democrats have already announced plans to challenge Walker, and several more are considering it.