Watching the process of employment discrimination claims in Wisconsin in recent years, I'm reminded of one of my favorite episodes of "Seinfeld."
In the famous Soup Nazi episode, Kramer discovers a restaurant that serves delicious soup, deemed far better than other options. But Elaine fails to follow the restaurant owner's rules, and is banned from the establishment for one year, forcing her to go back to the less palatable offerings. In the words of the Soup Nazi, "No soup for you!"
.
.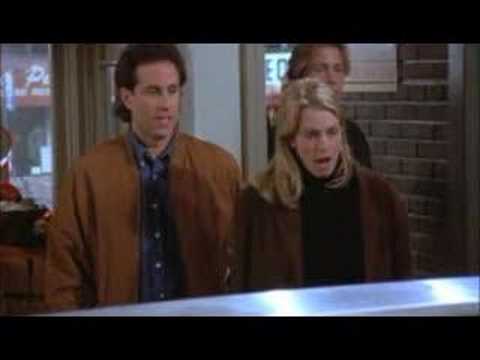 Similarly, until two years ago in Wisconsin, complainants and their attorneys had two unpalatable options to choose from for employment discrimination claims. They could either (1) pursue a discrimination claim through the federal system, which provides for the recovery of punitive and compensatory damages in certain circumstances, but which is typically more onerous and expensive or (2) pursue the claim under state law which does not provide for punitive or compensatory damages but which is typically more expeditious.
But in June 2009, then-Gov. Jim Doyle signed into law Senate Bill 20, which amended the Wisconsin Fair Employment Act to provide for the award of compensatory and punitive damages upon a finding of discrimination, regardless of whether there was a willful violation.
The bill did statutorily limit the amount of such damage based on the employer's size, but it was nonetheless a significant change in the law. This new avenue for greater damages left complainants and their attorneys clamoring to take advantage of the possibility of additional damages, much like the customers lined up at the Soup Nazi's restaurant in Seinfeld.
However, much like Elaine being deprived of the newly-discovered soup, complainants are now likely deprived of the opportunity to obtain compensatory and punitive damages under WFEA. On Feb. 21, the state Assembly passed Senate Bill 202, which essentially repeals the previous changes concerning compensatory and punitive damages. Gov. Scott Walker is expected to sign the bill.
The roll-back of the damages provisions will apply to any and all final determinations mailed by the state administrative agency on or after the effective date of the bill, which should take effect this month.
Therefore, as of the effective date of the bill, complainants will be banned from seeking compensatory or punitive damages under the WFEA.
What precise impact this will have on potential claims remains to be seen. However, some observations can certainly be made at this juncture. First, as to claims under WFEA, employers can eliminate the possibility of compensatory and punitive damages when evaluating the potential liability exposure for a discrimination complaint. This will provide employers with both increased leverage in settling appropriate claims and will allow employers to contest more questionable claims given the reduction in potential liability exposure.
Second, there is at least the potential for an overall corresponding reduction in questionable discrimination claims. As the avenue of least resistance will have been closed, complainants without particularly strong cases may be more hesitant to file their complaints. That being said, the potential reduction in such claims may go unrealized until other factors (such as a slow economy) that influence a potential complainant's decision to file are alleviated.
Third, even if a corresponding reduction in discrimination claims is not immediately realized, at the very least there will likely be an increase in the number of complainants who opt to pursue their claims under the federal system. While certainly not the only consideration, the ability to recover compensatory and punitive damages is certainly a significant factor in selecting a forum and will likely shift some discrimination claims down this path. However, for a variety of procedural reasons, the federal system typically provides an employer with additional opportunities and arguments to achieve dismissal or limitation of a discrimination claim.
As the Soup Nazi might say, "No compensatory or punitive damages for you!"
Aaron Graf is an employment associate in Gonzalez Saggio & Harlan LLP's Milwaukee office. He can be reached at aaron_graf@gshllp.com.